Still having problem about how to rank your apps higher on the app store? Get more installs for your apps and increase the retention rate? You are at the right place...
Multiple tools are available online for marketing your apps. Every tool has a different purpose. Similarly, app store optimization has also a few tools for finding keywords, position of the app and its ranking in the app store. The tools (if the paid version is bought) also give you insights on how to improve the app rankings by suggesting keyword ideas.
List of App Store Optimization tools to find Keywords:
The below list will help you find keywords for your Apple App Store, Google Play Store or Amazon App Store.
App Annie
I use App Annie to find the position of my apps in Google play store and if they are increasing in the ranking or decreasing. I do not have a paid version so anyone can use the tool. There is a keyword competition tool that tells if it is appropriate to use the keyword for ranking or not.
Using App Annie to track app installs and competitor apps
It is better to use App Annie with a combination of other keyword finding softwares.
For example, using google keywords tool to find app keywords and tracking them through app annie will be a good idea.
Sensor Tower
Sensor tower is another tool similar to app annie. You can either use Sensor tower or app annie it doesn't really matter. Just like the above one, it also have a paid version. In free version, you can track your competitors and see what keywords they are ranking on.
Just like app annie tool, you can use sensor tower in the same way. Find a keyword tool and use it in conjunction with sensor tower.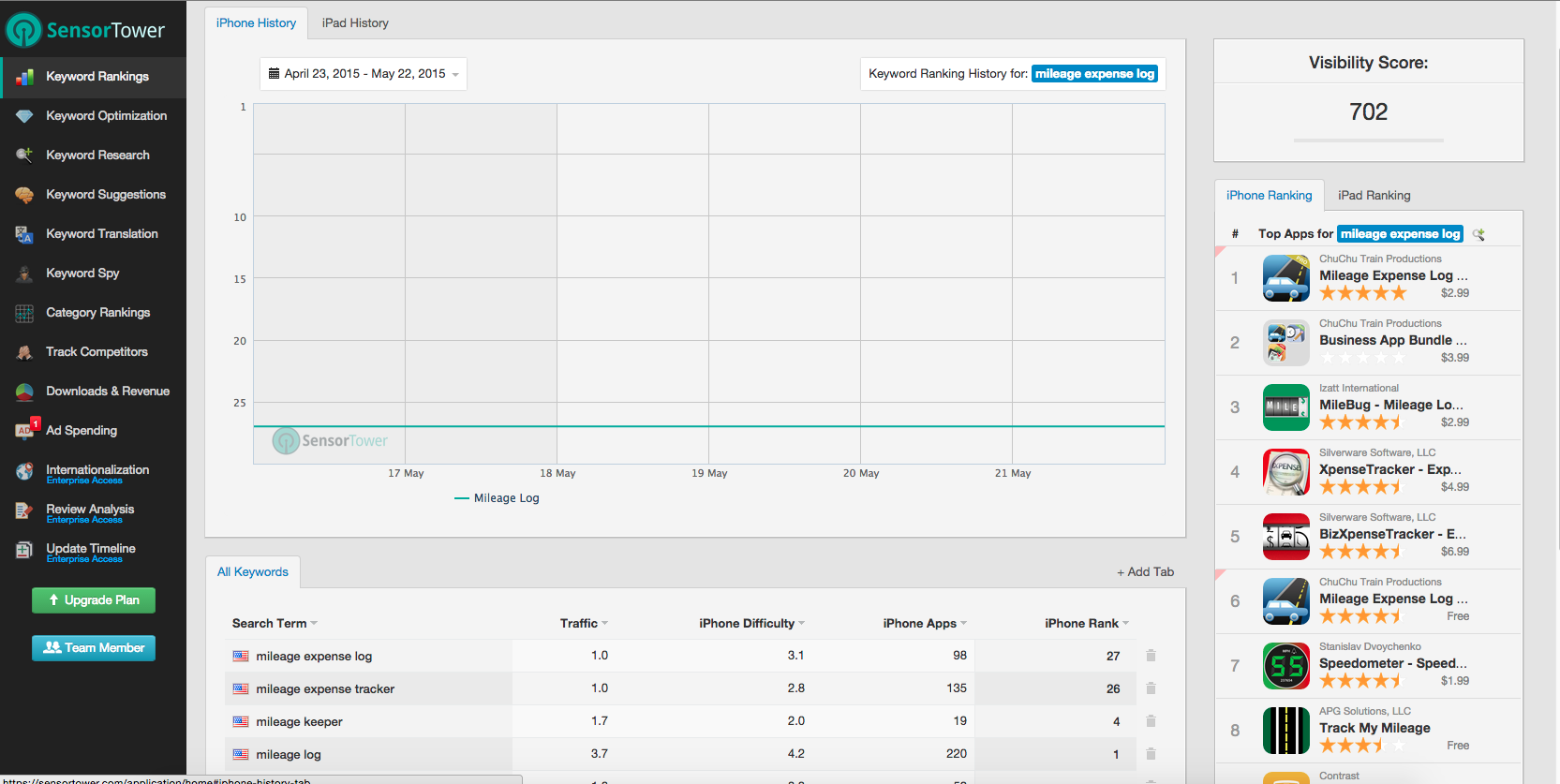 Finding app keyword-competition and tracking its ranking on Google play and Apple App Store
Please note: You do not have to use sensor tower and app annie together. They have the same kind of features and you would not be getting any extra benefit by using them.
Google Trends:
Google trends is free and that is the beauty of this app store keyword tool. Not many know that google trends is even a keyword tool. It is kind of a prediction tool and I came around it while searching for new app ideas.
Using Google trends to find app store keywords
You can use Google trends once you have a pretty good idea about what type of keywords you are going to use. Just use the keywords and then
Uber Suggest
Uber suggest works the same way as google trends but it provides you long tail sugestions for a keyword.
For example: If you search "app store optimization"
it will provide you a list of keywords matching your query. For the above example these will be:
app store keyword search volume
app store keywords limit
app store keyword ranking
and so on...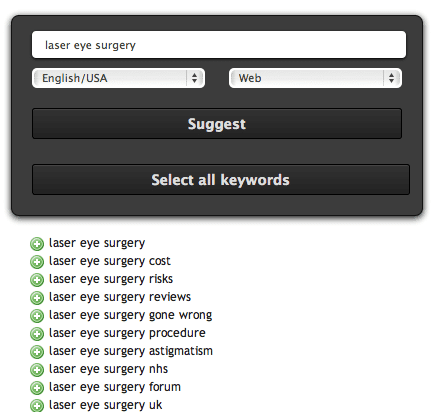 Using ubersuggest to find keywords for app rankings
Google Adwords keyword Tool
Google adwords keyword tool was the first app store keywords tool provided by google to help people search for relevant keywords and their bid price. Still today, it is used for the same purpose. The tool is not made for google adsense users or website administrators, but it's still a tad bit of help in searching for the right kind of queries.
KeywordTool.io
Finally, we have Keyword tool. The tool works similar as uber suggest for app keyword generator for your app store optimization. But it provides more relevant keywords. The only problem is, it won't tell you the competition unless you buy a paid version (which really is not recommended).
That's it.
These are the top keywords tool app store keyword search volume your app store. Good luck with app store optimization.
Also, if you are using another tool, let us know by commenting below.
If you need my services for your app store optimization you can directly contact me.